We are celebrating our millionth trailer
We are celebrating our millionth trailer.
Celebrate with us

Every year we manufacture approximately 52,000 trailers in our production halls located in Gersthofen. It really adds up over the years. So much so that this year Humbaur has released its millionth trailer. We're absolutely delighted. If that's not reason enough to celebrate, what is? Well, we think so anyway.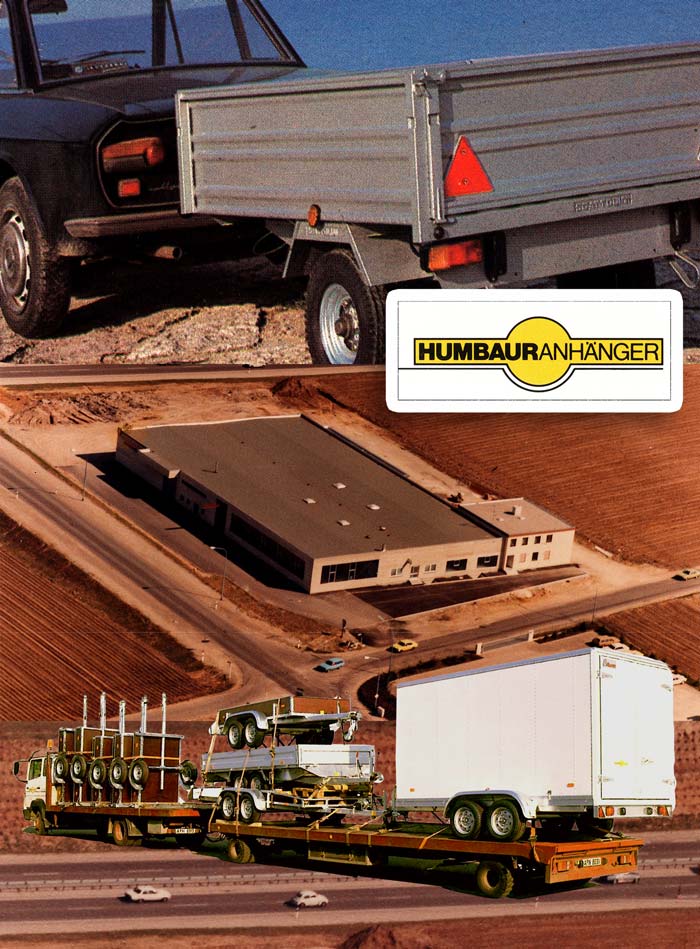 And what's special about our millionth trailer?
It's our anniversary trailer
The winners have been announced: we're thrilled to be presenting not just our millionth trailer, but our 999,999th trailer and our 1,000,001st trailer too. But which models are concealed below and what do they look like? This much is certain, there's something special about each of them. We've included our popular Maximus Deluxe horse trailer, the HTK 3000.31, our robust single-axe trailer and the HTD 40, our giant heavy-duty trailer.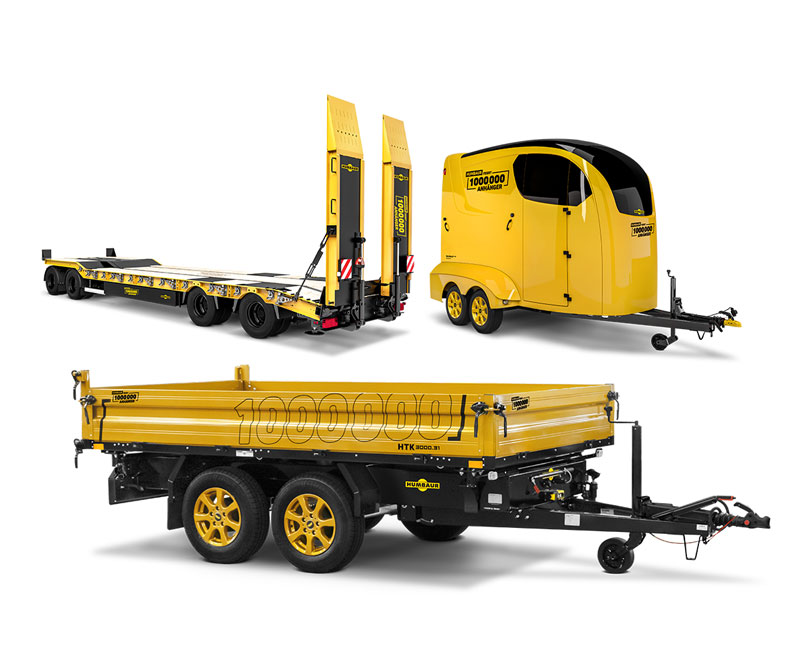 We're only happy when you're happy
Our customers
We focus consistently on you and your requirements. We strive to find the right solutions for all your transportation needs. And we achieve this with years of experience, a great deal of know-how and our dedicated employees.
Practical, stylish and worthy of the first millionth trailer banner
Our FlexBox box bodies are not only flexible, they are also versatile. Just like the needs of our customers. That's why we're celebrating our FlexBoxes, because they fall under the millionth trailer banner too.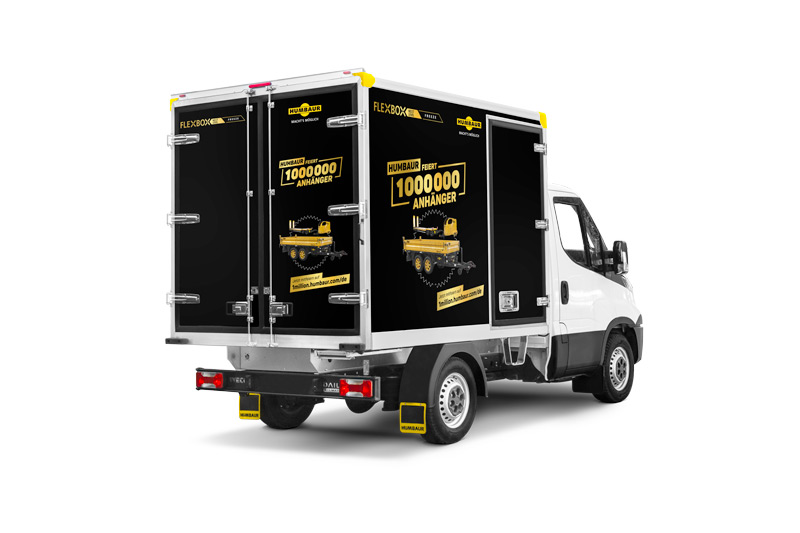 We would like to thank
all of our employees, dealers and suppliers
None of this would have been possible without the help of our employees, dealers and suppliers. So we'd like to offer our thanks. Thank you for your support and for the trust that you have placed in us. We look forward to many more successful years of working together. Celebrate with us!